An organic farm with roots in the past …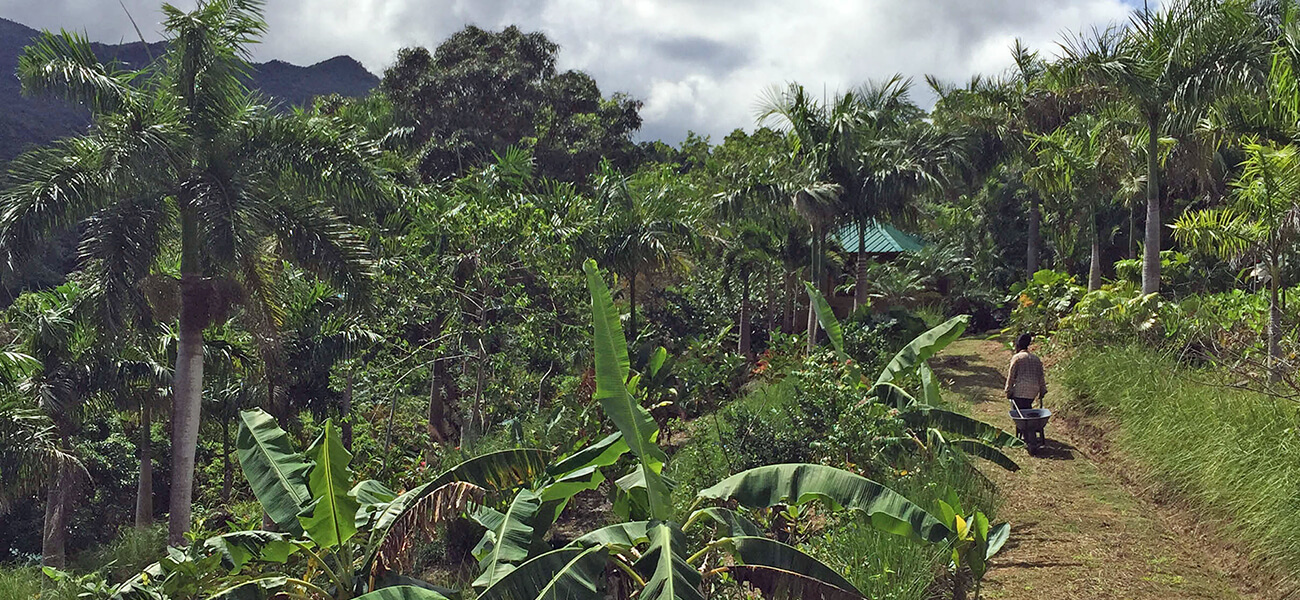 What can we pick for you?
Inspired by our profound respect for nature, we have reimagined the property's century-old agricultural terraces as an organic farm. Blessed by the Caribbean sun and rains, its cornucopia of tropical crops are transmuted into delicious, plant-based fare through our chef's alchemy. From the day's harvest, he might prepare a banana or papaya smoothie and an appetizer of home-made hummus or bruschetta, followed by traditional, Puerto Rican pasteles cooked in a banana leaf, a lentil burger with sweet plantain topping or rotini with basil sauce, sautéed portobellos, pine nuts and avocado slices. Side dishes might include turmeric rice with pigeon peas, breadfruit tostones or a salad of just picked vegetables. Dessert will be sweet! In his kitchen, Huerto Escondido (Hidden Orchard), each night's menu is unique. Make your dinner reservation when you reserve your treehouse.